OmniVPN® Connecting All Networks
OmniVPN® is an essential part of Roqos' Distributed SASE, as it provides direct connections among Roqos Cores. Normally it is not possible to make a VPN connection through CGNATs, multiple NATs, cellular routers, and private IP addresses.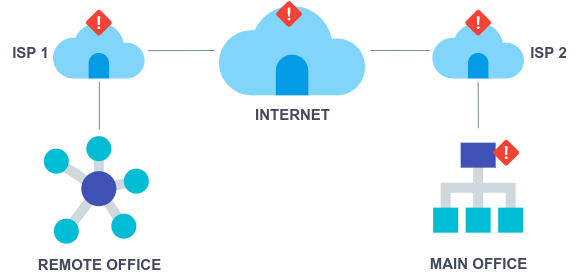 OmniVPN®, a patented technology, bypasses all ISP limitations and eliminates complex port-forwarding rules on firewalls.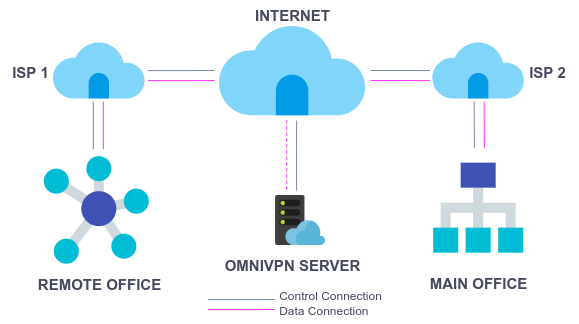 The Only VPN Technology Traversing CGNATs
Roqos Cores, laptops and phones using OmniVPN® can easily traverse CGNATs used by ISPs, mobile and satellite operators.
Multiple NATs? No problem!
Even if your VPN destination is behind cascaded NATs, OmniVPN® still automatically creates connections.
No More Complex Firewall Port Forwarding
OmniVPN® eliminates the need for creating and constantly updating complex port forwarding rules on firewalls.
No Need For Security-risk UPnP
As OmniVPN® automatically finds VPN ports, there is no need for UPnP protocol which is considered as risky.
Detecting Address Conflicts & Sending Alerts
OmniVPN® automatically detects any duplicate IP address assignments and notifies users before VPN connections.
Click & Connect
Roqos' VPN implementation does not require any complex settings, simply Click & Connect to create virtual networks.
Remotely Access Your Resources
Remotely access your devices from anywhere on the Internet.
No need to change settings on ISP routers.
No more complex port-forwarding rules.
Available on Windows and Apple laptops, IoS and Android phones.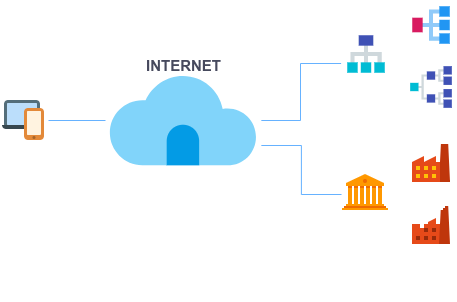 SECURE INTERNET IN PUBLIC NETWORKS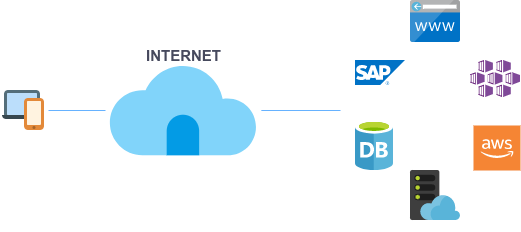 VPN-In: Enjoy secure Internet access in public networks by making encrypted VPN In connection to your Roqos VPN routers in your company.
GUEST VPN: Allow partners to connect to your Roqos VPN network by creating guest accounts.
DYNAMIC DNS: Access your company network by a domain name rather than by IP addresses that are frequently changed by ISPs.
OMNIVPN® Available on Roqos Cores, Laptops & Phones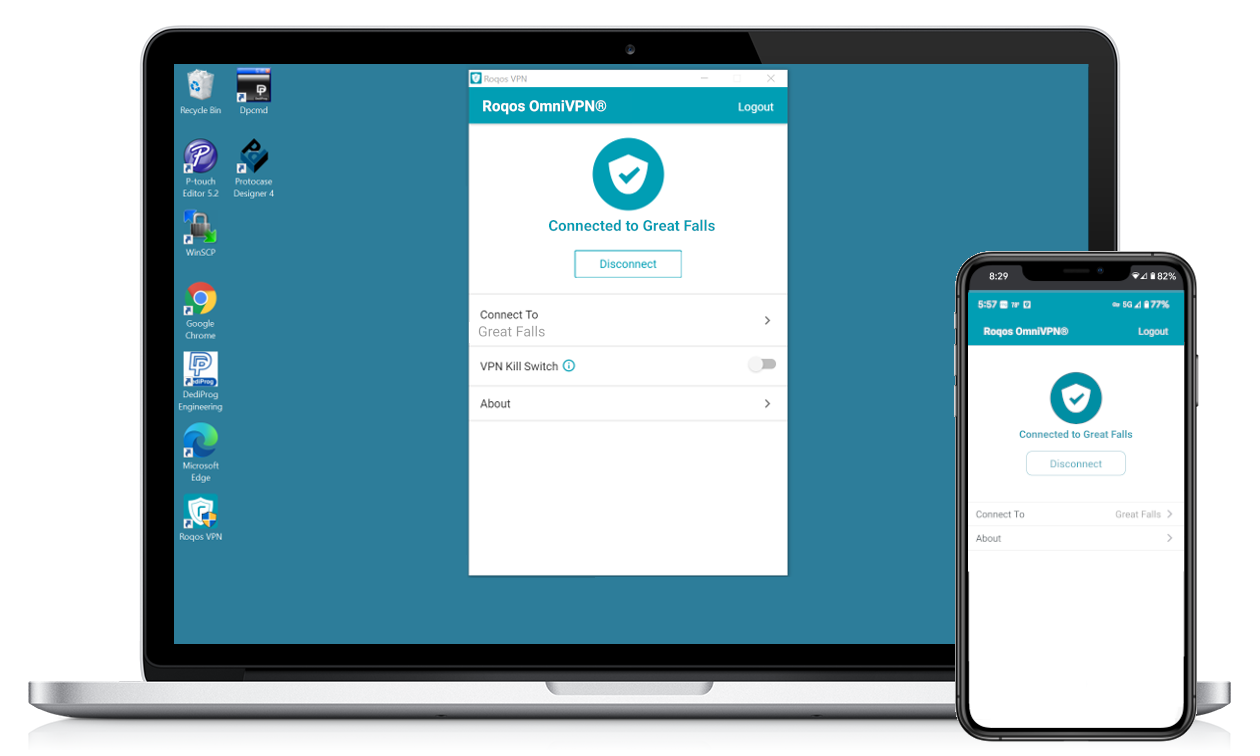 OmniVPN® is supported on all Roqos Core appliances, laptops and phones. There is no need for any VPN configuration on your devices as well as on your upstream routers, simply click & connect.